The Moïtel Sessions are a series of events across three days, aimed at presenting the latest projects realized by atelier oï and highlighting 3 major collaborations. Book your sessions online, tour the Moïtel and meet our special guests!
In the context of our 30th anniversary celebration, we open our Moïtel in La Neuveville during 3 days in September to anyone and everyone interested. The Moïtel is much more than just a workplace for us. In many ways it is a representation of our DNA and a place of creative hospitality that offers a unique and welcoming atmosphere both to our clients as well as to our employees. The Moïtel Sessions feature a guided tour by our team, the chance to explore and experience our projects — including 3 major collaboration highlights — as well as the possibility to meet and exchange with our cofounders and special guest partners, accompanied by an aperitif of local specialties.
23.09.2021 - atelier oï x Louis Erard
Thursday
2 pm – 8.30 pm
Official launch and first presentation of our new limited edition watch.
Meet and greet the Louis Erard team, including Manuel Emch — Delegate of the Board of Directors.
24.09.2021 - atelier oï x Smiling Gecko
Friday
10 am – 8.30 pm
Presentation of our architectural projects for the Smart Village: University of Applied Science as well as the House of Music and Culture.
Meet and greet the Smiling Gecko team, including Hannes Schmid — internationally renowned photographer and founder of the humanitarian company Smiling Gecko in Cambodia.
Hannes Schmid presentations moments are at 12:15 and 6.30 PM
25.09.2021 - atelier oï PRIVÉ x WonderGlass
Saturday
10 am – 7 pm
Official launch and presentation of our first personal collection — atelier oï PRIVÉ — as well as the debut capsule Collection Gaïa, composed of limited-edition glass artworks.
Meet and greet the WonderGlass team, including Maurizio Mussati — founder of Venetian glass experts WonderGlass.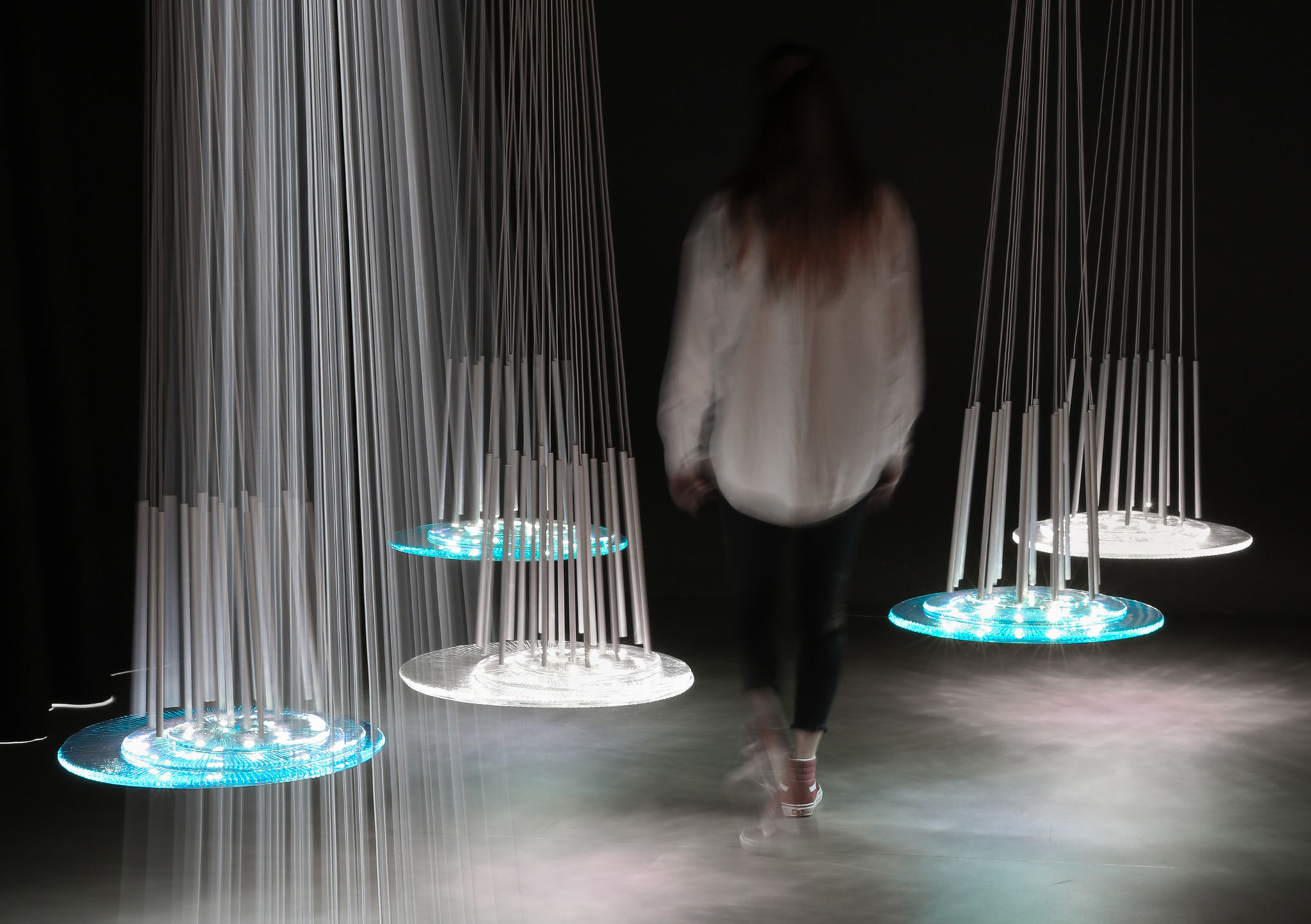 Event details
Sessions start every 30 minutes and estimated duration of each session is approx. 1.5h. To ensure a personal experience, the number of visitors per time slot is limited to 10 people. In the context of the pandemic, the maximum number of simultaneous visitors is limited and prior registration is required. The registration follows a 'first come first serve' approach and is binding. We thank you for changing or cancelling your registration, should your plans change, in order to free up the reserved time for another visitor.
Please note that the Moïtel Sessions adhere to strict COVID-19 safety measures to protect our visitors and our staff. Access to the Moïtel Sessions will be granted to visitors who can present a COVID-19 certificate that confirms 1) a full vaccination, 2) a recent negative test or 3) a recovery of COVID-19. For more details see here.